The City Trust's annual award, open to all buildings constructed or restored in Durham District during 1993, has been won by University College within the University of Durham for its successful incorporation of a two-storeyed building in the Fellows' Garden. Its World Heritage setting presented an awesome challenge, with national – indeed, international – requirements to be met concerning detailed appearance and general sight-lines.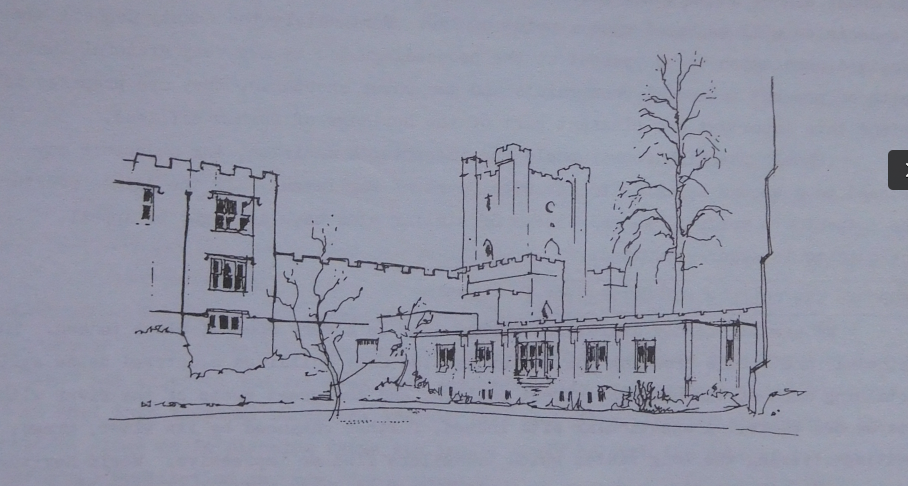 The chunky building is faced with coursed stone with furred tooling finish, obtained from Blaxter Quarries, Otterburn, selected for its varied colour and texture to match the existing stonework. When viewed from the Garden, a central oriel window nicely balances the heavily-mullioned windows to either side. Inside, there is a high quality to the finish of offices (including that of the Master) and student accommmodation.
Erected on the east side of the Fellows' Garden adjacent to the Barbican Wall, it respects both the height of the latter and projection of Bishop Neville's Exchequer Building (now part of the University Library). The former means that, by not projecting above the castellated wall of the Barbican, the new building in fact will never be seen by most visitors to the castle, even though they will be within a few feet of it. The architect of this exemplary example of deference to setting was Dennis Jones, of the Stringer and Jones practice at Stainton. The builders were J. and W. Lowry of Newcastle. The project was completed in July 1993.
Details published in Bulletin 34, January 1994.