On Thursday 12th of May 2022 Trust members had a guided tour of Binchester Roman Fort (Vinovia) conducted by Dr David Mason, Durham County Archaeologist. David is an expert on the Roman heritage of County Durham (see this review of his recent book on the topic).
Binchester Roman Fort is a Durham County Council heritage asset located approximately one and a half miles north of Bishop Auckland. It is a scheduled monument. Most of the fort and the civil settlement (vicus) is underground, but part of Dere Street and the Commandant's house, and a magnificent bathhouse can be viewed.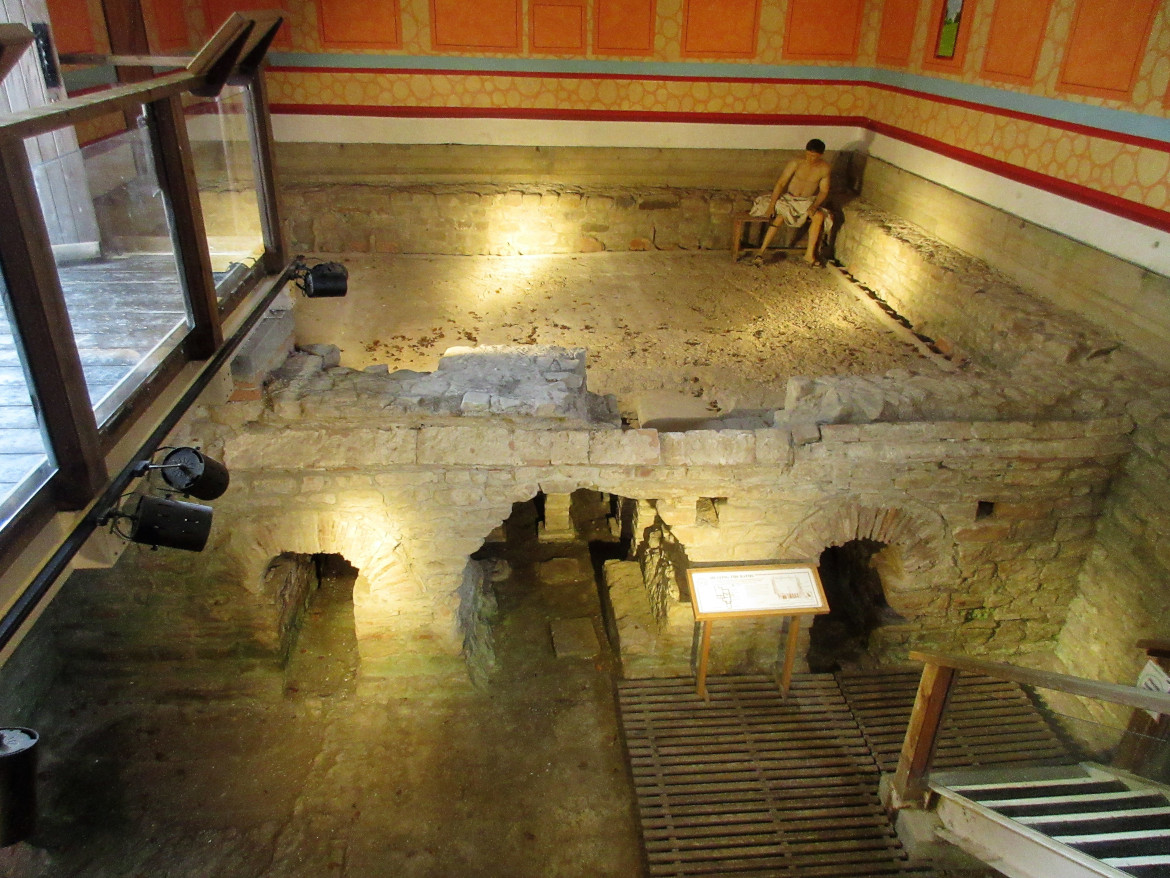 There has been ongoing archaeological investigations and excavations on the site which has shown an extensive vicus, probably extending beyond the boundary of the scheduled monument, shops and workshops along Dere Street, the walls of the larger original fort, a later road around the fort to reduce traffic on Dere Street which runs through the centre of the fort, and a spectacular additional garrison bathhouse which was in use before the previously known bathhouse (which was built next to the Commandant's house to replace the older facility).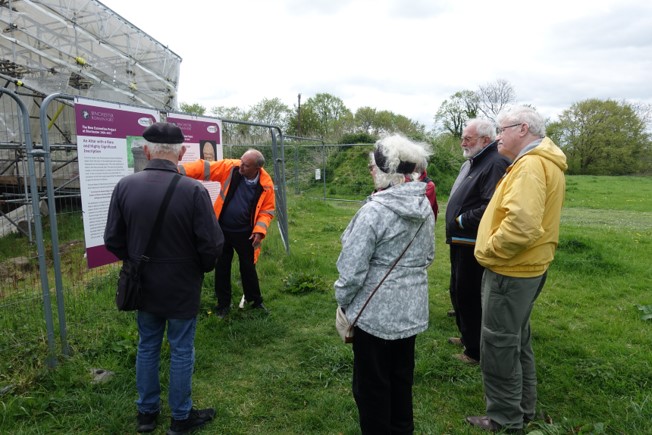 After the end of the Roman occupation the site remained in use for hundreds of years until the population movement to the newer 'Bishop Auckland' area when the Bishop's residence was sited there. Binchester then continued as a manor house and farm.
"What have the Romans ever done for us?" In planning terms at Binchester we can see ribbon development, urban sprawl and a bypass!