Radical Dragons till 17th July
Radical Dragons: Fearsome Beasts and the Making of the North East
Exhibition at Brancepeth Castle – free entry, until Sunday 17 July
The exhibition showcases the rich dragon lore in North East England. It presents well-known local examples such as the Lambton Worm or the Laidly Worm of Bamburgh Castle, alongside terrifying Viking serpents, medieval saints and knights, prominent land-owning families, and Victorian politicians. Legendary figures range from St Margaret to John Conyers who dared to grapple with the Sockburn Worm.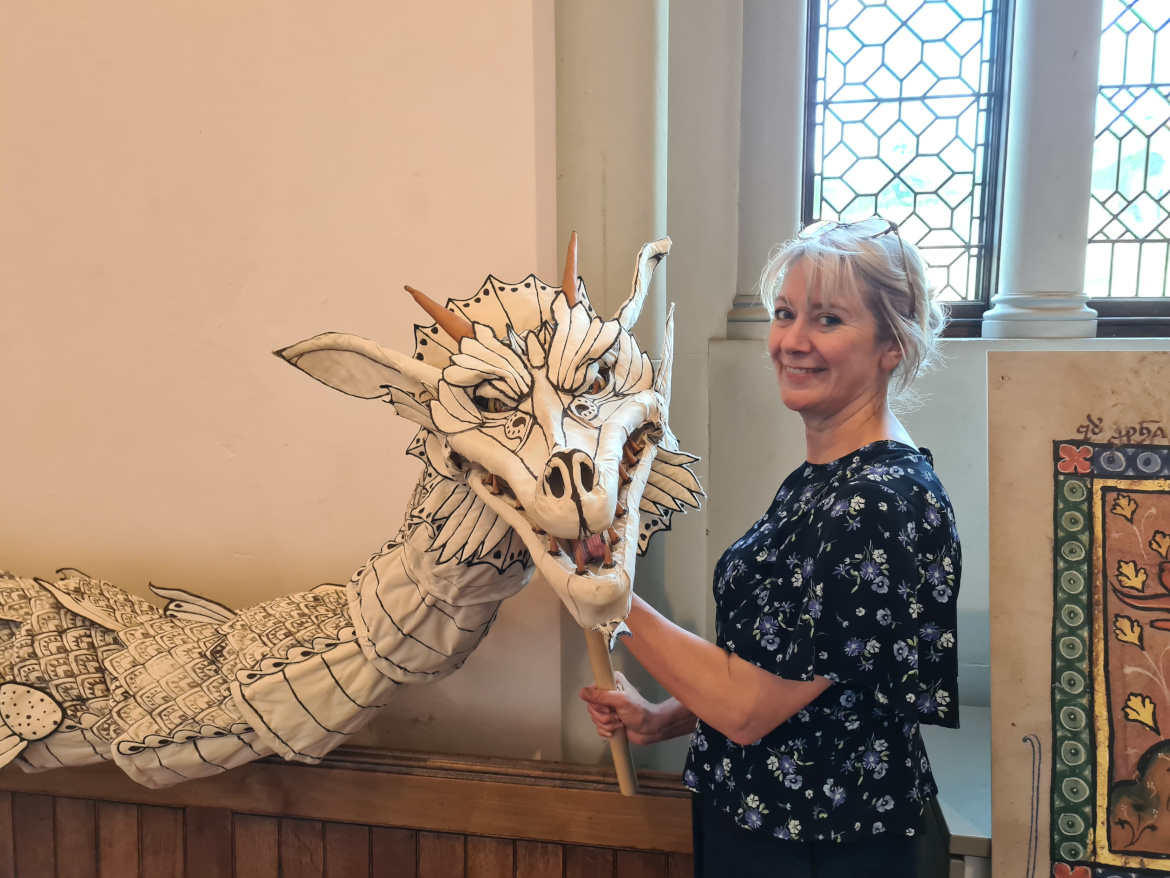 Dragon legends have inspired music, theatre and poetry. In the 1560s, an itinerant mountebank delighted spectators in Durham with a huge 'dragon' that had supposedly destroyed Ethiopia. The poem Teisa (1778), composed by the working-class poet Anne Wilson, describes the landscape surrounding the river Tees and its fearsome worm. We owe Jabberwocky to Lewis Carroll's time in Sunderland, and C.M. Leumane's popular song The Lambton Worm will be familiar to many visitors from their schooldays.
The exhibition also features an atelier where artisans create monster puppets and costumes. Visitors are invited to talk to artists and leave their own designs. In a family area, costumes and drawing material are ready for children of all ages; visitors can also leave their own memories of dragon lore in a large leather-bound book.
Dare you meet the White Dragon of Durham, slumbering in Brancepeth Castle's Armour Gallery? Then you have to visit soon – the final day is Sunday 17 July!
The exhibition is open daily, 10:30-16:30 until Sunday 17th July. Entry is free.
Parking is available at the castle. Public transport: X46 Arriva bus service (Durham – Crook), departing from stand B, North Road, Durham, and stopping in Brancepeth Village.